Sponsored
Powering the warehouse of the future
---
The warehousing and logistics industry has grown enormously over the last decade. The vast growth of online shopping, the adoption of automated management systems, and the globalization of supply chains mean that the logistics industry has had to cope with an unprecedented increase in demand for their services.
The industry has responded with the adoption of advanced and sophisticated technology. Alongside traditional pieces of machinery such as forklift trucks and conveyor systems, the logistics industry is using a vast range of new technologies to improve its service and ability to respond quickly to customer demands. These include the new generation of autonomous mobile robots (AMR) that are designed to enhance the efficiency of logistics and supply chain operations.
The Challenge of the Logistics Center
This new AMR technology has made the warehouse a highly industrialized environment. In these dynamic conditions, safety is of paramount importance. Alongside functional safety that ensures trouble-free operations on a day-to-day basis, it is vital to protect operators and maintainers from electrical dangers.
The high voltages required by industrial machinery place special requirements on connectors. Electric vehicles and AMR equipment require frequent direct current (DC) charging. Current ratings of well over 100 Amps are now standard in battery-powered equipment, posing considerable safety risks. Other machinery will use alternating current (AC), with power supplies rated at over 1000 Volts.
Therefore, operators need to be protected from the dangers of arcing and electric shock. Arcing also can degrade a connector's performance over long periods of use, as the electrical discharge can affect the body of the contact.
In addition, connectors that are designed for these applications frequently need to be significant to accommodate the power required. Such large contacts need considerable force to operate, which poses other risks for operators. High mating and un-mating forces can result in repetitive strain injuries. With safety paramount to operators and designers, connector design must be carefully considered.
Amphenol and Eaxtron in Partnership
Amphenol Industrial Operations (AIO) is partnered with Eaxtron, who developed the UL1977 DIN Connectors (Figure 1). This new solution has been specifically designed for the dynamic and demanding environment of the modern logistics industry.
Figure 1: The design of the Amphenol Industrial Eaxtron UL1977 DIN Connectors enables the user to operate in a truly arcless environment, with none of the risks traditionally posed to both individuals and equipment. (Image credit: Mouser Electronics)
The UL1977 DIN Connectors use the patented Vortex Clip™ contact technology (Figure 2). The female terminal is fitted with a basket-type cylindrical spring that provides several key advantages. Compared to conventional pin-and-socket type contacts, the Vortex Clip provides a contact with a significantly larger surface area. Manufactured from pure copper and plated with a class-leading 6 microns of silver, this innovative contact design delivers a low electrical resistance, allowing it to handle the large power demands in today's material handling systems.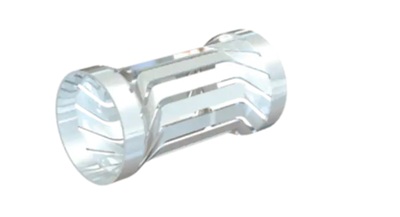 Figure 2: The patented Vortex Clip guarantees a safer/easier connection and allows for a higher rate of conductivity. (Image credit: Eaxtron)
Another feature of the Vortex Clip design is that it requires up to 80 percent less mechanical force to mate and un-mate than a conventional contact design. This has significant advantages in the dynamic environment of the fast-moving logistics center. Operators no longer need to strain to ensure that the connector is engaged correctly, ensuring a safe connection and reducing the risk of occupational injuries.
The reduced mating force also influences the long-term reliability of the connector. The expected lifespan of connectors fitted with the Vortex Clip is 12,000 cycles, ensuring that the connector will remain effective for the expected life of the equipment to which it is fitted.
As we have seen, electrical safety is also vital when mating and un-mating connectors. Amphenol Industrial's Eaxtron UL1977 DIN Connectors are manufactured from robust polyamide and are designed to prevent exposed electrical arcs when in use. Any stray current is contained within the connector housing, preventing damage to any nearby equipment, and ensuring the operator's safety. The connector is fitted with a robust locking collar and a large locking handle that is almost unbreakable in everyday use. These connectors will provide dependable service over a long lifespan.
Ideal for Logistics
The expanding logistics and warehousing industry are a key part of modern life. Whether serving the domestic market or providing the integrated logistics on which the smart factory depends, the modern delivery center is a 24/7 operation. Service providers need systems that ensure safe and reliable service over the long term.
Amphenol Industrial's Eaxtron UL1977 DIN Connectors were created for the dynamic environment of these modern logistics centers. Their robust design ensures the safety of operators and equipment, while the large surface area of the patented Vortex Clip delivers the high-power capacity needed for the electrical needs of the latest generation of AMRs and machine automation. Amphenol Industrial's Eaxtron UL 1977 Connectors — with their combination of high reliability, high power ratings, and enhanced safety — are an ideal solution for the logistics warehouses of the future.
Top image credit: ©stock.adobe.com/au/Blue Planet Studio
Related Sponsored Contents
A "smart factory" must streamline component management to fully automate SMT production.
Wireless technology is helping the authorities fight fiercer flames and even prevent them from...
Laborious manual procedures associated with tasks such as product changeovers can slow down...
---